Rokada LLC in Iraq
Overview
Rokada Security Services LLC is providing wide range of security services on the territory of Iraq through it's affiliated partner company - Gulf Shield Company..

Gulf Shield Company is 100% Iraqi Private Security company, licensed and certified in accordance with legal regulations, the company is registered with the Ministry of Interior and it is fully MOI compliant. The company was established in 2010, and due to our good reputation and successful record of operations, our relationships with the Oil Police, Iraqi Army and MOI are unprecedented.

All permits and licenses are up to date and you will realise when you are in the area that it is impossible to operate without these influences in the area.

Our influence and encyclopedial knowledge of the area is second to none as we have daily operations in the area. We are operating by our own perfectly trained and experienced Expats' and local national Staff, and we do not use sub-contractors.

Constant co-operation between security experts of Rokada Security Services LLC and our partner-company in Iraq, dedication to quality, best service and value drives our success. Our total Program Management approach provides clients with TURN-KEY solutions to meet the most challenging goals - even in hostile or remote locations. Rokada LLC high-tech international network of resources and experts, combined with our history of success in emerging markets, allows us offering our clients robust set and wide range of capabilities.


IMPORTANT:
Our Iraqi-based company, Gulf Shield Company, is BP audited and approved Security Contractor, and you would not find better composition of price and quality, offered and provided by a local Internationally recognized Company without compromising on quality of security services in Iraq.


Our core competencies of security activity in Iraq are as follows:
- Risk Assessment and Mitigation. Daily Threat assessment
- PSD Escort Services, Mobile Security
- Mobile PSD Convoy Team
- Guard Force Protection / Static Security
- Hostile Environment Training (HET) for both Team and Clients
- Complete Security vetting of Local National (LN) staff
- Logistical Support and Project Management
- Support to Oil and Gas Sector

Since 2010 we have been successfully providing high-profile Mobile Security, large-scale Static Security in high threat environments and route/venue risk assessments for our clients in Iraq in full compliance with the legislation of Iraq and in frames of the international legal regulations.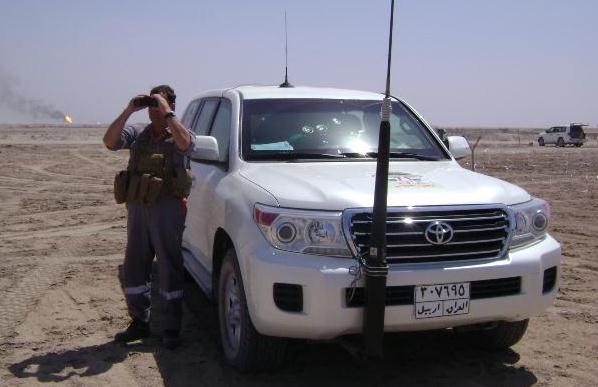 Experience and Proven Performance
Since 2010 we had performed over 2,000 security missions in Iraq without a single client casualty. Our experience is unsurpassed, having secured over 250 government and civilian clients while having deployed assets in and out of some the most austere and dangerous environments on the planet. Never resting on our laurels, our experience remains current, with curriculum and strategies continually revised to keep up to date with today's best available knowledge based on current deployments by our customers.

Our international Team has proven our performance times and times again. On current contracts with commercial Clients, Subcontracted Diplomatic Services, Convoy Escort Support, Non-Governmental organizations and private Companies, our continued achievement of quality service at affordable pricing makes us a desired contractor for our customers.

Our Security Services in Iraq, demonstrate a long-term dedication of our company's values and philosophy. Through hard work, we had developed modern high-quality Management and Operation model in order to provide our Clients and their Assets with highest effectiveness. Currently we are able to provide security services at the very high quality level and still we are able to keep the prices in a very competitive range.


Personnel
Our Personnel consists from the experinced, fit and perfectly trained Expats, mostly of European origin. Among our personnel members we count big number of servicemen, who are ex-military and ex-police Iraqi nationals. All our servicemen in Iraq are having long time practical experience and perfect knowledge of security operations in Iraq.

Not only do we pay local tax and social security, but we generate sustainable socio-economic benefits to the local population through training and employment. Currently 75% of our work force are Iraqis. We believe this greatly enhances our standing in the local community and assures our long term position as an integrated security company in Iraq.

Company's foreign specialists, expatriates and third country nationals are recruited only from physically fit and mentally healthy former Military or Law enforcement personnel. We are able to verify all Curriculum Vitae of our servicemen with background checks that are made through home country agencies and through the global network of Contractors who in many cases are able to provide firsthand knowledge of the individual(s) being recruited. All expatriate personnel are required to provide criminal background checks indicating that no offences (other than driving) have been committed in the past.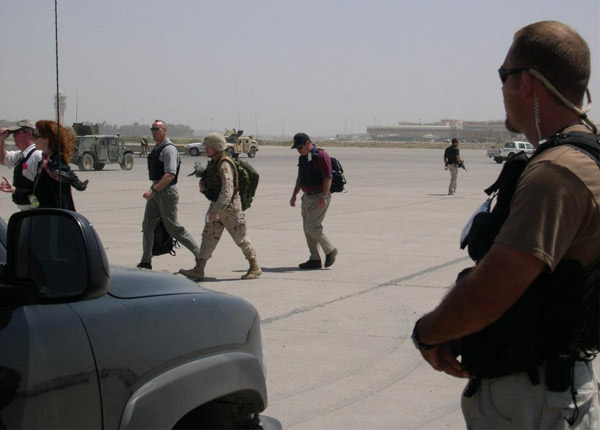 Our Personnel is able to accomplish a full range of tasks associated with required Statement of Work (SOW) or Task Orders assignments for Security projects. This is possible because of the hard work, constant training, dedication, experience, and the military backgrounds and experience of our personnel and management Staff.


Customer Best Value
Rokada LLC believes providing high quality Security Services at the best price is the key to customer satisfaction and our success. By providing a customer friendly services at a great value makes the Rokada Team one of the best security services provider in our diverse industry.

Working with our customers, we carefully study and always follow their needs and demands. We estimate every particular case as the individual and unique task. We rund the case study, and we do our best to find the most comfortable and secure solution for each task for each and every customer.


Please, do not hesitate to contact us for more information and details about our services.